Does your marketing website admin look different than the screenshots you see below?
You may not be on our latest platform.
You can add a pop-up to your website for marketing or lead generation purposes. You have the option to add a form to your pop-up, which allows you to gather information from prospective customers that you can add to your software as a lead. You can add a pop-up to any page on your website.
Note: You can read more about managing leads in your software on our help site.
The ability to add a pop-up is controlled by a website user permission in your Corporate Settings. If you can't currently access this section and you'd like permission, contact your storEDGE administrator.
If you'd like to add a popup to a page for marketing or lead generation, you can do so from a page's edit view. From your home screen, click to edit the page to which you'd like to add the popup. Then, click the + button in the left vertical navigation bar.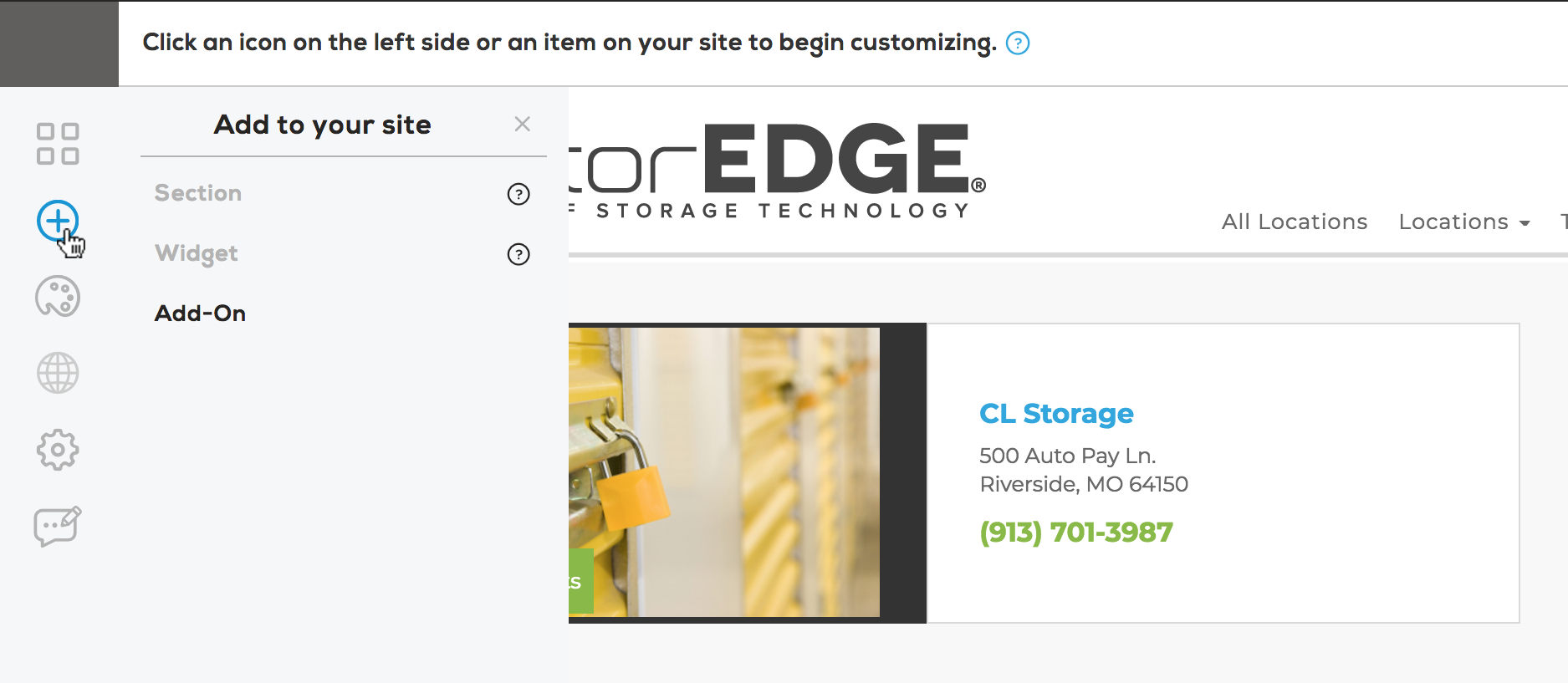 When the window expands, click Add-On. Next to Pop-up, click Add.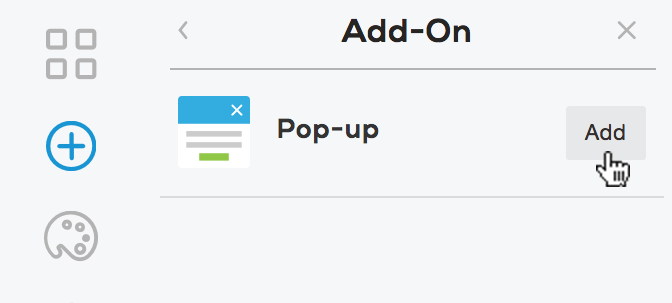 A new screen will open. From here, you can enter the details you'd like to display on your pop-up. Enter your Header Text, Body Text, and choose whether or not to include Form Fields. Using form fields will prompt the website user to enter their contact information, which enables you to process their information in your software as a lead.

When you have entered your header and body text and have chosen whether to include form fields, add your Button Text. Review your pop-up in the window on the right. When you are satisfied with your pop-up, click Next.
The next screen will enable you to enter confirmation text. This is a second screen to your pop-up that can be used to confirm form submission or add additional messaging for the website user. Enter your Header Text, Body Text, and Button Text. Review your changes to the right and click Next to continue.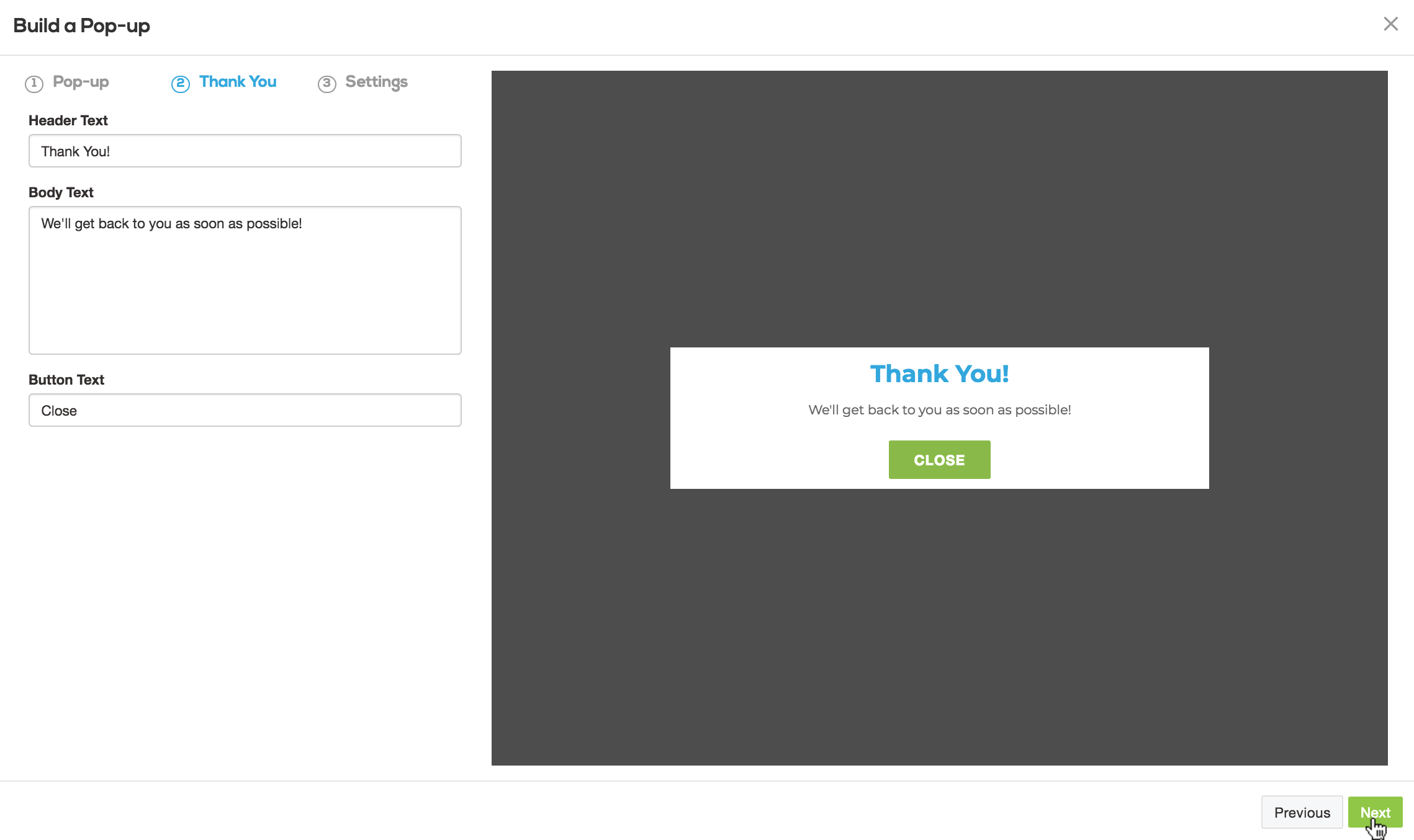 The next screen will allow you to set your Pop-up Triggers. This allows you to decide when the pop-up will appear to a website user.
On 50% page scroll: When you select this option, the pop-up will appear when a website user has scrolled halfway down the page.


After __ seconds

: Selecting this option and entering a number prompts the pop-up to appear a chosen number seconds after a website user has landed on the page. For example, entering

5

will prompt the pop-up to appear after a user has been viewing the page for 5 seconds.
After selecting a pop-up trigger, you'll Choose a Lead Source. Selecting a lead source from the dropdown will enter the website user as a lead in your software if they submit a form from your pop-up. Once you've selected a lead source, click Save.

Note: If you are using SiteLink as your facility management software, you will not need to select a lead source.
After you've saved your pop-up, your page admin will show you that a pop-up has been added to the page in the upper left corner of your screen. Click Publish in the upper right corner of your screen and the pop-up will start appearing to website users. You can click this pop-up icon when editing a page to view or edit the pop-up details.